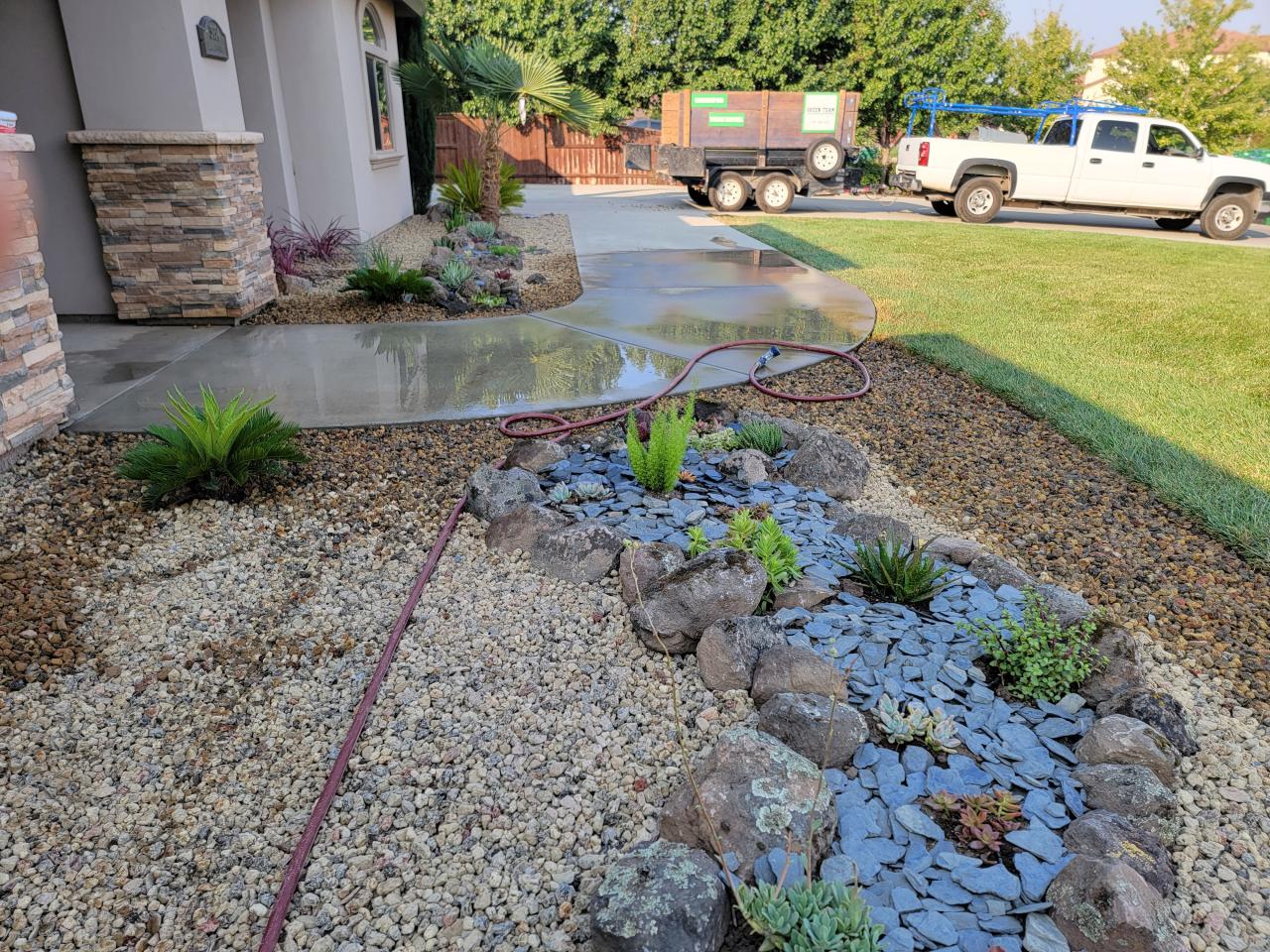 Landscaping
Green Team makes it easy to improve your outdoor space. From yard clean ups to new landscapes we are available for a free consultation on your next project.

Whether you're looking to reclaim your space by trimming shrubs and trees, refresh your landscape for curb appeal or build a space to enjoy for years to come, with knowledge of local materials and practices we can bring your ideas to life.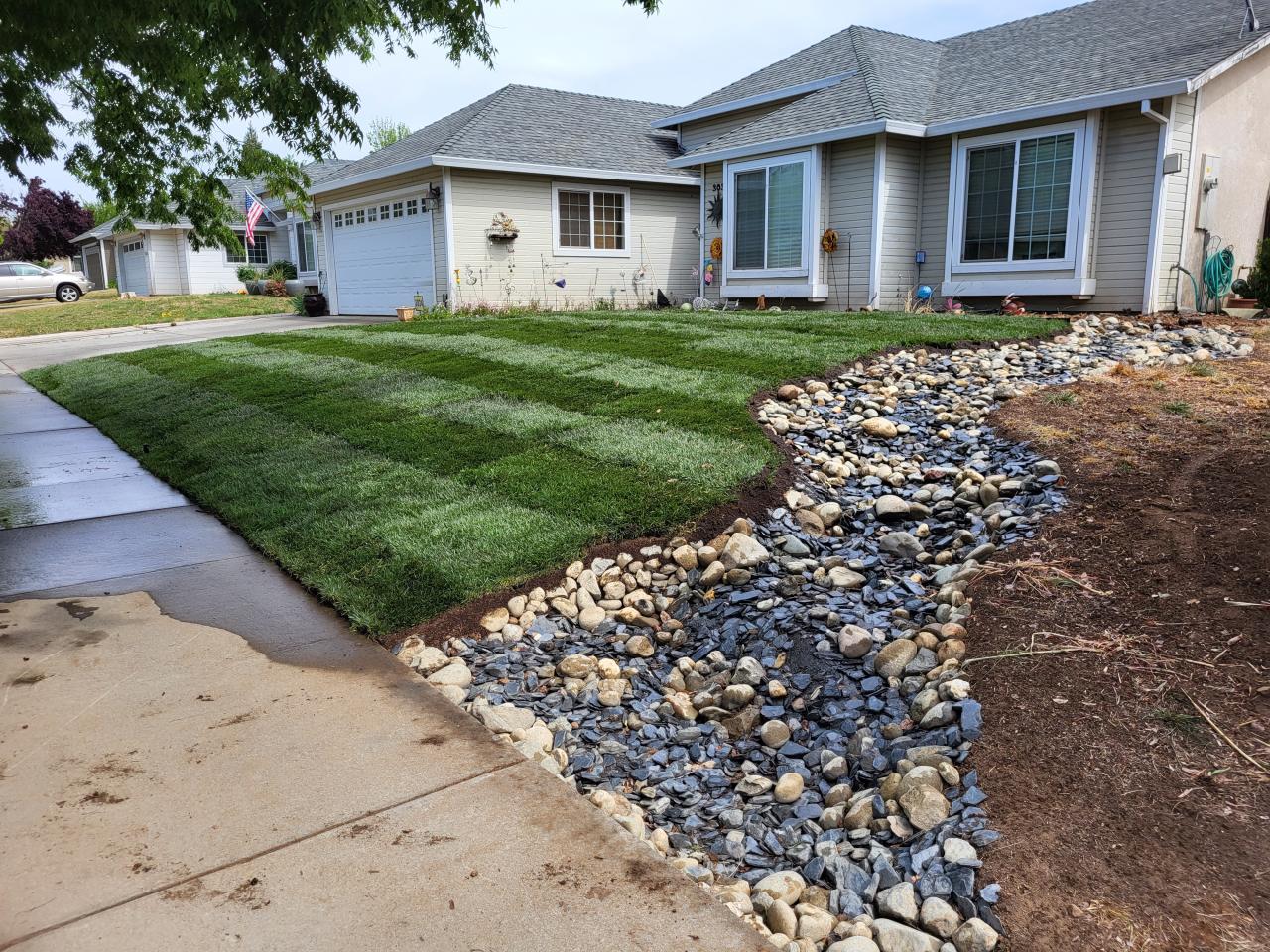 Lawn Maintenance
Keep your lawn looking great with professional lawn maintenance services from Green Team Property Preservation. We offer general lawn maintenance and seasonal clean up services to keep your property looking great. We use professional grade equipment to trim and edge your property and keep your lawn manicured and looking great. We provide honest and reliable lawn care for residential and commercial properties.
Let us take care of the mowing, trimming, edging, and seasonal clean up around your property and keep your home or business looking its best. Contact us today for more information or to request a free estimate.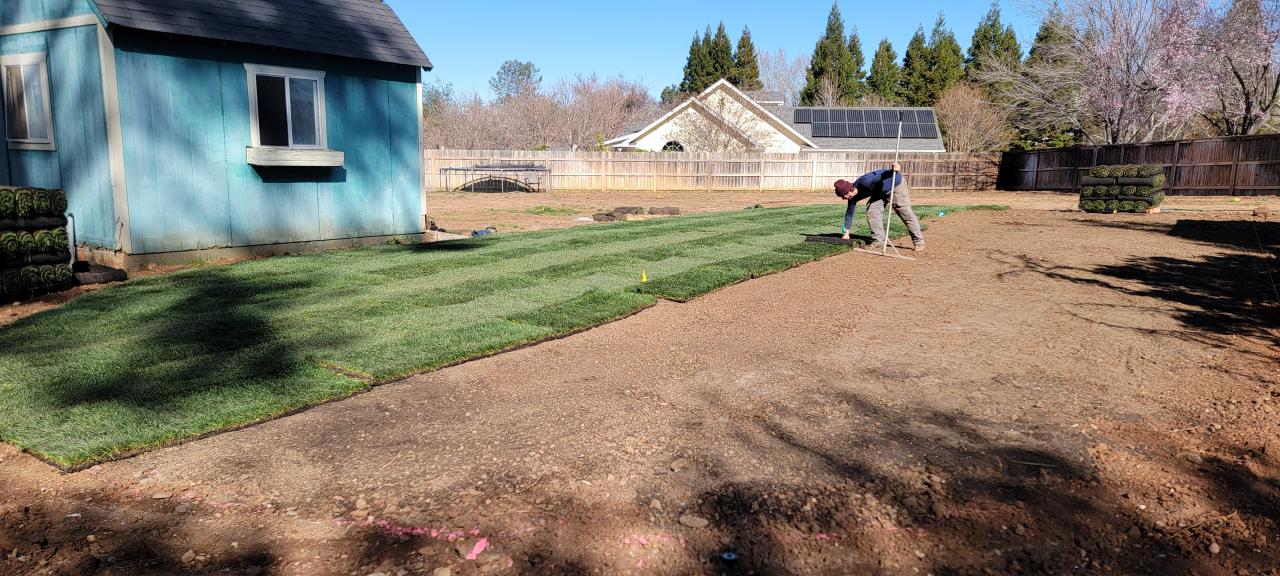 Sod Installation
Starting a new lawn can be a big job. Put our experience to work for you! Green Team Property Preservation has the experience to help you get grass growing in your new or restored lawn. Whether growing grass from the seed or installing sod, we can help you establish a beautiful, green lawn quickly.
We are dedicated to providing robust, durable solutions that provide years of service. We deliver this by using the highest quality materials and the proper techniques to ensure that your solution is customized to your needs and will last. We also ensure that you understand how to use your solutions to continue to meet your goals. And, as always, or dedicated team of experienced professionals is ready to help with your questions or concerns.
Contact us today to learn more about our solutions and to find out how we can meet your needs, both today and into the future.
Tree, Shrub & Bush Trimming
Keep your trees and bushes full and healthy with professional trimming services from Green Team Property Preservation. Trimming bushes and trees can be a tedious and even dangerous endeavor. Our professional crews work safely to avoid injuries and also to protect surrounding property while getting the job done efficiently. We have equipment that makes trimming even the highest branches easy and keeps you and your property safe and sound while we work. If you're looking for help to keep your trees healthy and lush, give Green Team a call today for more information or to schedule a service appointment.
Landscape Cleanups
At Green Team Property Preservation, we are dedicated to making communities in and around the Chico, CA area greener and more beautiful. We enjoy helping our clients enjoy more free time in beautiful outdoor spaces by providing professional landscaping and clean up services. Our crews have the equipment and experience to get the job done efficiently and while protecting your property in and around the work area. Whether you need help with a major landscaping project, trimming or removing trees, or just need a hand with spring or fall clean up, contact Green Team to get started with an estimate or to schedule your project today.
Our most common services include:
Sod Planting
New Lawns
Hedge and Tree Planting
Pathways
Steel Landscape Edging
Crushed Limestone
Decomposed Granite
Gravel Driveways
Flagstone
Drip Irrigation
Irrigation System Installation
Sprinkler Repair
Rock Landscapes
Dry Creek Beds
Xeriscaping
Low Water Landscapes
Mulch Bark Spreading
Hedge and Tree Trimming
Weed Abatement
Weedeating
Lot Clearing
Lawn and Landscape Removal
Yard Clean Up
Leaf Removal
Fall Clean Up